Every fall, The Institute for Data Intensive Engineering and Science (IDIES) offers its members the chance to receive up to $25,000 in grant funding for eligible data-intensive research projects.
The goal of the Seed Funding initiative is to provide pilot funding for data-intensive computing projects that:
(a) will involve areas relevant to IDIES and JHU institutional research priorities;
(b) are multidisciplinary; and
(c) build ideas and teams with good prospects for successful proposals to attract external research support by leveraging IDIES intellectual and physical infrastructure.
IDIES is excited to support the following researchers and their work in 2023:
More detailed information about each awardee and their project can be found below or by clicking on an above headshot or project title. 
Please join us in congratulating our 2023 Seed Funding cohort. We look forward to following these researchers and their work through this year and beyond.
(Bloomberg School of Public Health)
G. Caleb Alexander, MD, MS is a Professor of Epidemiology and Medicine at Johns Hopkins Bloomberg School of Public Health, where he serves as a founding co-Director of the Center for Drug Safety and Effectiveness and Principal Investigator of the Johns Hopkins Center of Excellence in Regulatory Science and Innovation (CERSI). He is a practicing general internist and pharmacoepidemiologist and is internationally recognized for his research examining prescription drug utilization, safety and effectiveness.
Harnessing Image Detection to Help Address the U.S. Opioid Epidemic:
An Analysis of the Opioid Industry Documents Archive
In collaboration with: Anqi Liu
"We propose to develop state-of-the-art computer-vision software to rapidly and efficiently identify compelling visual artifacts in the Opioid Industry Documents Archive (OIDA), a highly innovative document collection focused on the U.S. opioid epidemic. 
Specifically, we have three objectives: 
To improve OIDA's current Python code for extracting images from PowerPoint and Excel documents to filter out the smallest, least meaningful images 
To develop new code that uses computer vision to detect images within raster PDFs, which comprise the vast majority of documents in the OIDA dataset 
To develop a supervised machine-learning pipeline to select from among the extracted images those that are most meaningful for sharing in an online gallery "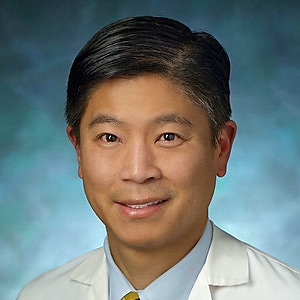 Dr. Chen is the medical director of respiratory care services at Johns Hopkins Bayview and chair of the Hopkins Epic development project (electronic medical record) critical care workgroup. His dual roles facilitated implementation of many necessary changes to patient care practice to maintain safety during the COVID crisis. One key interest is to leverage technology to improve health care outcomes, particularly for underserved patient populations. The current grant application reflects the intersection of his clinical and research interests, recognizing the distinct value that a multi-disciplinary team provides for successful development and implementation of novel approaches to patient care.
Expanding the Clinical Capability and Scalability of Truly Remote Vital Sign Monitoring
In collaboration with: Joseph P. Angelo, Anissa Elayadi, and Robert L. Wilson
"Photoplethysmography (PPG) is an optical technique that senses blood volume changes from the arterial pulse signal and is used worldwide to monitor heart rate and blood oxygenation (e.g. commercial pulse-oximetry). While robust, it requires constant sensor contact to the skin. Remote PPG (rPPG) via RGB cameras utilizes the same basic principles but enables patient monitoring from a distance. We developed rPPG extraction methods through analysis of our large size sensor data (DSLR). Funding from IDIES will allow us to translate these methods to complete analysis of our small size sensor data (smartphone), optimizing extraction of non-contact blood oxygen saturation and blood pressure from RGB data. Our approach using off-the-shelf RGB sensors promises a scalable best-case tool for remote vital signs."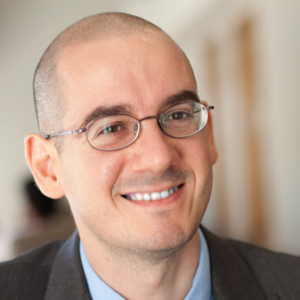 Angelo Mele is an Associate Professor of Economics at Johns Hopkins University – Carey Business School. His research analyses how social and strategic interactions affect individual and aggregate socioeconomic outcomes. His work has been published in Econometrica, American Economic Journal: Economic Policy, Journal of Business and Economic Statistics and The Review of Economics and Statistics. He has a PhD in Economics from University of Illinois at Urbana-Champaign.
Systemic Risk and Externalities in Software Dependency Networks
In collaboration with: Pierre Georg
"Modern software development involves collaborative efforts and re-use of existing software packages and libraries, to reduce the cost of developing new software. However, package dependencies expose developers to the risk of contagion from bugs or other vulnerabilities that may cost billions of dollars. This project will model the maintainers' decisions to create dependencies among software libraries in an equilibrium strategic network formation game. After estimating the parameters of such model using data from https://libraries.io, we can quantify and understand the externality imposed by such dependencies in terms of contagion risk from bugs or other vulnerabilities. This analysis will provide a measure of systemic risk for a software ecosystem."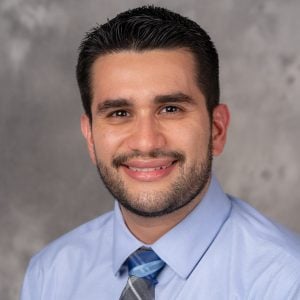 (Whiting School of Engineering)
Corey Oses is an assistant professor in the Department of Materials Science and Engineering. He leads the Entropy for Energy (S4E) Laboratory focusing on the discovery of materials for clean and renewable energy using computational and data-driven approaches. More information can be found at https://entropy4energy.ai.
High-Entropy Anchors for High-Performance Lithium-Sulfur Batteries
In collaboration with: Sara Thoi
Lithium-sulfur batteries offer a promising alternative to conventional Li-ion technology, swapping the intercalation process for multi-electronic redox chemistry. Unfortunately, these reactions are not fully reversible in common electrolytes resulting in degradation of the cathode and insulation of the anode with sulfur-containing precipitate, limiting capacity and thus overall cyclability. Oses and Thoi look at address this "shuttle" effect by designing new high-entropy anchors that immobilize the lithium polysulfide species to the cathode. The team will employ data-driven thermodynamic modeling to screen the vast search space of candidates afforded by a high-entropy design.
IDIES is a major interdisciplinary program, a large, diverse effort, where faculty and students work together to solve data-intensive problems, from genes to galaxies to materials science and urban planning.
The IDIES funding programs seek to encourage new ideas and grow these efforts across the university, while giving JHU researchers and students the opportunity to expand their data science analysis and projects to the next level.